Hello my fruity fans...
It's officially summertime, which means more heat, more exposed flesh and things getting a little sweatier. So basically, just like one of my stories!
I teased last month that the latest entry into my popular Task Mistress series might be delayed but I'm thrilled to reveal that I managed to get Task #3 written after all! This one sees the three saucy gals compete to cover themselves in a generous show of male appreciation – and under a strict time limit. More details below...
There's also my regular offering of recommendations, compilations and freebies. Scroll down past the ravishing redhead kicking back with a coffee without her kecks on for all the good stuff!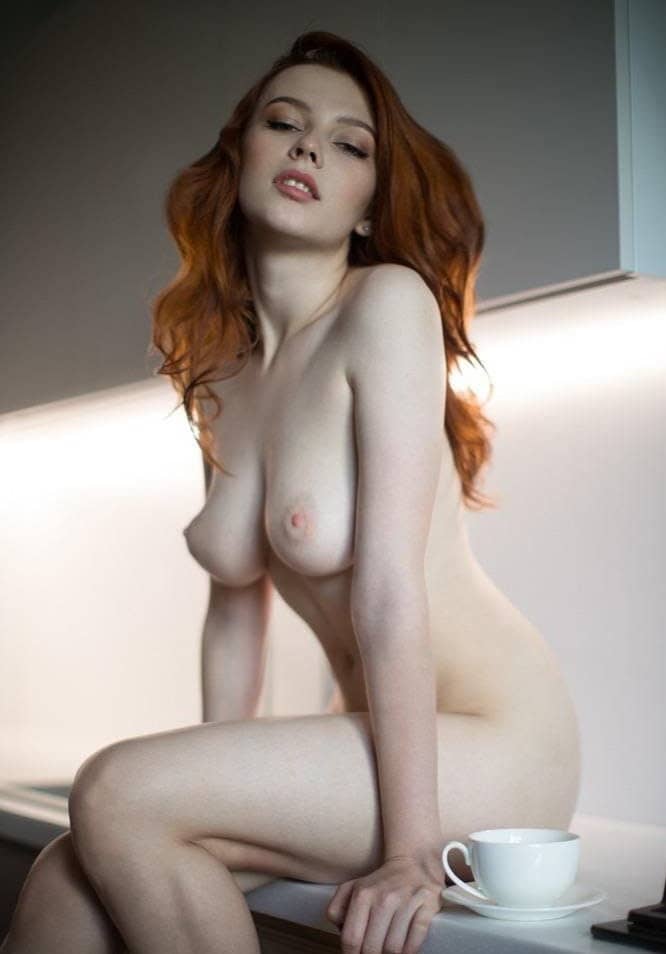 ---
Task Mistress gets messy...
Check out this subscriber-exclusive cover!!
Order your copy by clicking below!
---
There's no way you're getting that cover past Amazon!
You're quite right, of course. These extra-naughty 'variant covers' are for your eyes only – a little treat for opening my newsletter twice a month. Should you decide to purchase this latest instalment, you'll note the official cover is a little tamer 😉
So this is a bukkake task?
Well, at least one of the girls takes it down that path... but as you should have learned by now, these feisty minxes can be quite clever in how they interpret the rules. So if a thorough glazing isn't necessarily your thing, rest assured there are plenty of other sordid interactions to get your juices flowing.
How many books will there be in this series?
These things can evolve as you get into them but my current feeling is that this is a five-parter – although there might not necessarily be five tasks! I have an idea for an 'interlude' story before we get to the grand final... watch this space!
When's the next part out?!
This time I'm more confident when i say the next chapter will be more than a month away because I have my annual holiday time coming up. However, what I've got in mind for the where the story goes next will make the wait worth it, I'm sure :D
---
Under the Spotlight:
'Dear Sir...'
A new cover for an old favourite...
I try to leave my covers alone so that I don't confuse potential readers and longstanding fans alike into a purchase of a title they've already read. But the 'Dear Sir...' cover was one of my earliest efforts and stuck out a bit when compared with the rest of my library. So I've given it a bit of a facelift!
What's it about?
An 18-year-old schoolgirl in the final year of her pre-college studies develops an infatuation with a substitute teacher and starts communicating with him in secret via her written essays. Confident that he has plausible deniability, the teacher encourages her explicit musings and exhibitionist tendencies. Things then escalate wildly...
What kinks does it cover?
It starts off mild – innuendo, down blouse – but once our horny heroine alerts the object of her infatuation to the crumbling shower block with the peephole, things get dirtier real quick. Especially when that peep hole is enlarged to become a glory hole. And it all culminates in some rough, manipulative classroom sex - where she's holding all the cards.
Tell us something secret about it...
Believe it or not, many aspects of this tale are drawn from personal experience. I was educated next door to a girl's school where even the senior pupils had to wear a uniform of sorts. And the showers we used when visiting their swimming pool had walls that were crumbling in some very advantageous places... 😏
Order your copy by clicking below!
---
A selection of my other stuff...
From $2.99/£2.49 or FREE with Kindle Unlimited
For the full library, visit books.hawklanderotica.com​
---
Too Hot for Amazon!!
Taboo tales over at Smashwords
A woman with a medical condition that gives her an insatiable sexual appetite stays with her happy-to-accommodate half-brother. And the revelation on his 18th birthday that a shy boy was accidentally swapped at birth pays unexpected dividends when his 'not technically related' sisters try to cheer him up...
---
Featured recommendation
A filthy encounter behind the door of Room 20
This example of Shae's profuse output was part of the 'Club Sin' collaboration from a few year's back – and WHAT an entry it was. Age-gap, reverse harem, HEA? This book's got it all! What else can you expect from a scenario that sees an 18-year-old girl find salvation in the arms of a trio of rugged mountain men who are old enough to be her fathers?
---
And some other titles to get you hot under the collar...
---
Show me the freebies!
Hello cheapskates! (I'm kidding! I value you just as much as the readers who pay for stuff 😄). Here are a couple of titles that you can get completely free by signing up to the respective newsletters...
And here's a compilation of free books fellow authors and I have put together for you. As always, new authors hop onboard these promos every month, so even if you've already sampled many of the titles, there still may be books in there you've yet to try!
---
That's all folks!
Yet another bargain to come later this month together with your usual 'friends link' to my latest smutty short on Medium. I really do spoil you!
Remember, if you feel so inclined, you can buy me a coffee if you enjoy receiving the newsletter but don't see anything you want to purchase right now. Every little helps!
Until next time... stay kinky x