Will you get off in time?
This month I have a few time-sensitive treats for you to start your summer! My latest release Unrelated Sexual Experiences has a pseudo-incest theme (I know many of you love a story where the protagonist gets intimate with a girl they've always thought of as a sister!) and to avoid getting into any trouble with Amazon, I'm only making it available on Kindle for a limited time.
Also, a heads-up that my novella Can Buy Me Love is only $0.99 / £0.99 for a week or so - if you've yet to sample its delights, I'd say now's a pretty good time!
Scroll past the barely-legal teen with the gorgeous breasts for more tantalising bits and pieces...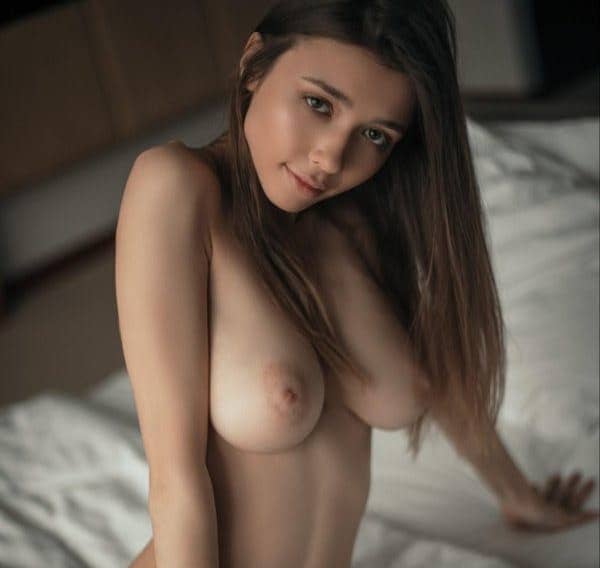 ---
Brand new release!!
Available on Kindle for only 24 hours!!
Yup, you read that right. After previous issues with Amazon banning stories I've written with a pseudo-incest theme, I've decided to publish my latest predominantly through SmashWords. However, I know that some of you prefer to read your smut via Kindle, so I'm making it available on Amazon for just 24 hours before pulling it myself - lest I find all my works suddenly blocked by an overzealous censor!
Rest assured, it'll stay up on SmashWords - but if you want it on Kindle THEN YOU MUST ORDER IT OR PRE-ORDER BY THE END OF JUNE 1ST after which it will disappear from the site.
What's it about? A young man recalls the summer he found out that his family weren't really his family. Inadvertently swapped at birth – and only discovered nearly two decades later – he doesn't take the news particularly well. But then the young woman he had always assumed was his sister hits upon a novel and sordid way of cheering him up. After all - it's not taboo if they're not actually related, is it?
What sexual scenarios does it cover? Pseudo-incest, mutual masturbation, oral, exhibitionism, breast play, instructional, MFF.
Is it part of a series? I think it might be... and the end certainly sets up some 'further adventures'. Let's see how this is received first.
Tell me something secret about it. The reason this one is written in the first person and the main character is called 'Jack' is because several elements of this story are - believe it or not - quite true! Although I couldn't possibly reveal which bits... Suffice to say, there's a reason I'm drawn to 'not really related so what's the harm?' stories 😇
Can I read an extract? Oh go on then...
She opened her eyes to meet mine as she slowly closed her mouth around my pulsing erection and drew a moan out of me as she applied that first bit of suction. Then, lips still gripped tight around my shaft, she started giving me head – moving back and forth to make my cock fill and then nearly escape her oral embrace.
​
I'll never forget that sensation – it was majestic. I placed my hands on her wet shoulders and encouraged her to receive me as I gently rocked my pelvis, trying to get as much of my proud manhood inside her as I felt she could take.
​
And she could take a lot!
​
I was worried the first time she made that sound – like a cross between a gag and a gurgled choke – but instead of spitting me out or escaping my loose hold of her, she just took more of me in until I could feel the tip of her nose tapping me below my stomach.
​
It sounded like a struggle to accommodate my full erection, and those uncomfortable-sounding noises weren't abating, but she signalled her insistence on deep throating me by taking her free hand and placing it on my butt, pushing my crotch firmly into her face.
​
I'd later learn this wasn't a technique every girl was able to master, so I was grateful my first ever blowjob was provided by someone who had trained the back of her throat to accept the eager prodding of an oversized, intrusive cock.
​
It was when she took her hand away from my bum and started fondling my sensitive balls that I had to offer the warning.
​
"Oh God, I'm gonna cum!!"
---
Limited time bargain!
$0.99/£0.99 for just a week - FREE on Kindle Unlimited
Don't miss out - this isn't going to stay at this price for long!
What's it about? A regular older guy with a flirty rapport with his younger female work colleagues has a secret: he's just won the lottery. But he hasn't told anyone yet - not even his wife. Not after all those 'hypothetical' conversations down the pub when he and his posse of girls would name their price for various sexual favours. He wants to find out just how far his workmates are willing to go for some easy cash.
What sexual scenarios does it cover? Flashing, breast play, blowjob, cum-play, MFF. And some good old-fashioned fucking, of course...
Tell me something geeky about it. I named the three female characters after the Brontë sisters. I can't remember why.
Is it any good? Well it's 4.5 stars on Amazon and I recently got this lovely review for it:
Who among us hasn't fantasized about some of our coworkers? Or what circumstances might turn a casual get-together into something more intimate? Jack Hawkland has neatly joined those two fantasies and brought them to life in "Can Buy Me Love".
​
As a long-time erotica reader, this is one of my favorites. I expect to re-read it many more times and instantly buy any sequel or similar stories from Mr. Hawkland.
---
A naughty Medium confessional
A freebie for you all - a slightly vanilla but 100% true story from my youth. When I was a shy young student at university, I lived with a girl who had enormous breasts that utterly beguiled me. I wrote on Medium about how I summoned the courage to offer her a massage in the hopes of getting my hands on them.
It...er... didn't quite go according to plan! Read about it here.
---
My novels
$4.99 / £3.99 or FREE with Kindle Unlimited
Every chapter of these full-length novels is the equivalent of an erotic short story, so you're getting great bang for your buck!
The Fantasy List

A Golden Pigtails 2021 finalist, this follows a randy couple through a series of sexual adventures. After he tries to get his saucy French teacher to incentivise him into achieving decent grades in his final year at school, they form a powerful erotic connection, spending the following years planning and constructing scenarios where they can indulge their naughtiest fantasies.
Uncanny Ecstasy

My first foray into sci-fi and fantasy, follow the adventures of an introverted young man who goes from creep – using his abilities to peep on unsuspecting girls – to unexpected hero, as he joins a group of empowered escorts with a dangerous rival.

Lots of X-Men references and outrageous super-powered sex.
​
---
My novellas
From $2.99 / £2.49 – Amazon titles FREE on Kindle Unlimited
Shorter but just as sweet. A scenario to suit every sensibility...
Accidental Swingers

Will and Lindsay are hopelessly in love but hopeless in the sack. Out on a make-or-break date night, they accidentally flag themselves as partner-swappers and are taken under the wing of a delightfully fruity pair who – between his huge cock and her super tight pussy – might hold the key to saving the young couple's relationship.
Sex O'Clock News

Abigail is a stunning newsreader with a hidden kinky side who is about to get some massive exposure – in both senses of the word. That's because an infatuated fan has planted hidden explosives and is demanding she perform lewd acts during a live TV broadcast. It would be an agonising position to be in... if it didn't turn her on so much...
Dear Sir...

A busty schoolgirl turns 18 still a virgin. But a substitute teacher arouses deep sexual feelings and a devious lust. Hidden messages in her essays result in coded responses that facilitate exhibitionism, voyeurism and the creation of a glory hole in the staff showers. But it might take some good old fashioned blackmail to get what she really wants.
Just Can't Get Enough

Too hot for Amazon, this is an incestuous tale of sexual desperation and escalation. Margot has a rare medical condition that makes her desperate to climax. When her meds are ruined during a rare visit to see her half-brother, it's not long before she's begging and demanding that he help her get off in increasingly sordid ways.
A New Facial Routine

Set before the Internet was a thing, Miles manages to convince his vain but stunning housemate that freshly deposited semen is like an elixir for soft skin and firm tits. He doesn't expect his mischief to lead to anything, but it's not long before she's making regular visits to his bedroom as part of her morning beauty regime.
---
Cumming soon...
I haven't even announced this on my twitter feed - so consider it a newsletter exclusive - but my next release will likely be the first in a multi-book series I'm currently working on. Each book will be short and sweet and feature the same main character in the same environment but with different 'clients'. And when you see the title I'm sure your naughty imaginations will be able to see how each entry (ahem!) will cover something completely different. Here's a sneak preview of the cover. I think you'll agree it's a little more "in yer face" than some of my other output 😂
I am absolutely LOVING writing the main character – and her cheeky and filthy approaches to getting the men visiting her clinic to produce generous samples. I can't wait for you to meet her!
---
Featured recommendation
Rodrigo is an inexperienced 18-year-old student who needs to ace his sex education essay. Anabella – the saucy school librarian – is lonely, love-starved and keen to teach this young man a few things. Do you think there might be a practical demonstration or two?
Those familiar with my work will know this kind of scenario is right up my street – and hopefully yours too! So give Ms Love's writing a try...
---
Check out these filthy tales too...
There's bound to be something here to whet your appetite.
---
Show me the freebies!
Did you think I'd forgotten the cheapskates among you? (I'm kidding - don't be so sensitive!) Here's your usual selection of 100% free smut. If you're a regular peruser of these promos, you'll start to see the same titles popping up – but look carefully as there's always some new stuff nestled in there!
---
That's all folks!
Hopefully that's provided plenty to entertain and sustain you all until next time! That might be in 2 weeks or 4 weeks depending how productive I am! 😂
Until then... stay kinky x