The temperature's rising...
This summer just doesn't let up, does it? Frankly, the only heat I can get behind is the one between the sheets - so it's a good job I've been busy writing more explicit smut to get you all in the mood!
I've got the latest chapter of my trashy 'Sperm Clinic Diaries' for you to enjoy this month. But I know you readers also appreciate the variety of my output, so you'll be pleased to hear I'm about to start a new, completely original story with a wicked public exposure and free-use theme! More news on that soon...
In the meantime, scroll past the artfully composed portrait of the young woman with fantastic tits to get your usual dose of news, recommends and freebies!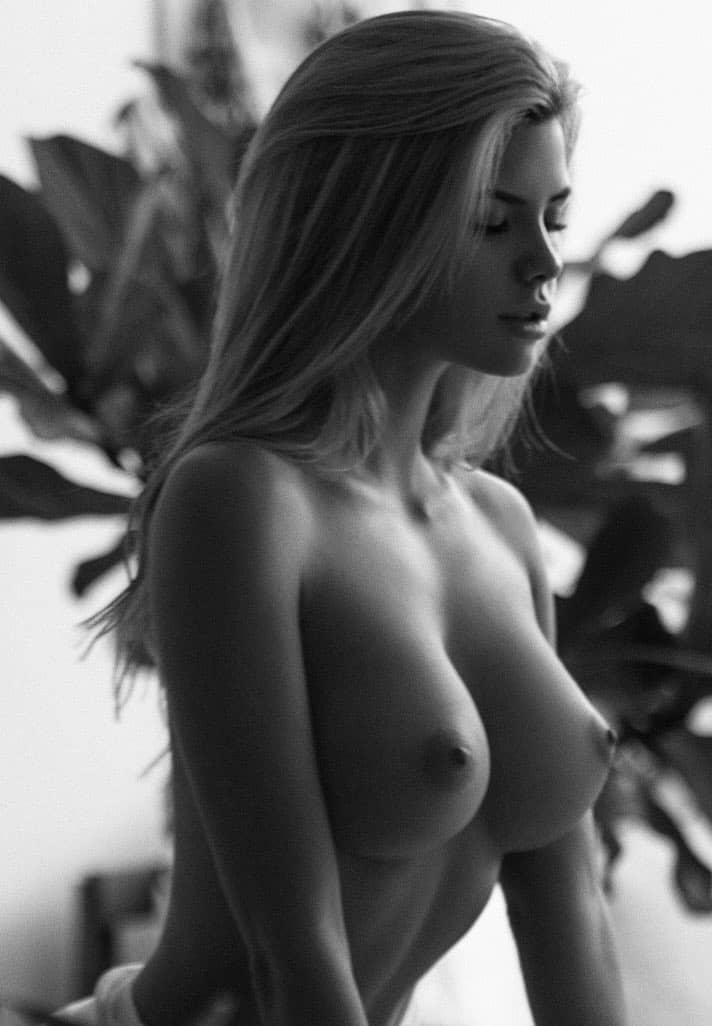 ---
Brand new release!!
I have been hard at work this month to make sure those who enjoyed the first in this kinky new series had another chapter to indulge in ASAP. And for those who were hoping for a more 'hands-on' approach from our protagonist Becky... well, you're in luck! A shy and inexperienced visitor to her clinic necessitates some rather more direct intervention compared to her previous customers. I think you'll like how far she goes with her latest targets...
---
Aural sex
I wanted to remind you all that one of my saucier tales has an audio version – and if you enjoy reading erotica then you absolutely must try listening to it. Of course, you need a really good narrator to make it worthwhile, and I'm glad I invested in a professional voiceover artist for my first audiobook. Francesca really brings the characters to life and describes the oily groping and oral pleasuring in such a vivid and mischievous way, whilst giving all those dirty words the lurid emphasis they deserve...
If you're not yet an Audible member then you would be doing me a huge favour my signing up via my referral links below. It's free for 30 days and you can cancel really easily, so give it a try!
US sign-ups here.
UK sign-ups here.
---
Your regular Medium freebie
Exclusive friend link just for you!
The first part of a Peeping Tom / exhibitionist back-and-forth between a young man and the older woman he thinks is unaware he's spying on. It's for Medium members only, but as a newsletter subscriber, you can access it even without a subscription right here.
---
My novels and novellas
From $2.99/£2.49 or FREE with Kindle Unlimited
Something to suit all tastes (and fantasies!)
​
---
Too Hot for Amazon!!
Semi-incestuous tales over at Smashwords
Raised as brothers and sisters... Acting like horny teens...
​
---
Featured recommendation
What better way to counter the scorching hot weather than with this winter-set saga? Cyrus is still coping with grief the only way he knows how: by focusing on fatherhood and his writing career. He didn't expect his neighbour to be a bratty 24-year-old woman who catches him off guard with her flirtatious persistence!
Enjoy this vivid, slow-burn romance that artfully blends steamy scenes of domination and submission with erotic introspection. A generous sensual epic from Mr Wolf!
Check out these steamy tales too...
Kinky alien sex and a first-time hot wife story? Yes please!!
---
Some scorching hot collections!
Some of my fellow erotica authors and I have knocked our heads together to put some of our themed works together in one place!
First up, a collection of sizzling audiobooks:
And to follow that, a compendium of... well, the title says it all: pure smut!
---
Show me the freebies!
Hello 'reader who skips all the stuff that came before and scrolls straight to the free stuff'. I admire your chutzpah!
Your main freebie this month comes when you sign up to Cassie Lee Hart's newsletter upon which you will get a sordid tale of threesomes, spiked drinks, and lesbian experimentation!
And check out this collection of free erotica to see if you can spot some titles that might have previously evaded you...
---
That's all folks!
See you in a couple of weeks when I might have a new promo up my sleeve and some details of my latest WIP!
Until then... stay kinky x