Frightfully frisky...
Greetings my filthy, fruity friends!
Halloween has just passed and I hope it was devilishly good fun for all those who revel in it. And I also hope that it passed without stress or incident for those who could do without it 😆
As always, I've got loads of treats and no tricks for you. The next chapter of Sexhibitions is ready for your delectation. Are you enjoying the concept and the promise of what's to come? I hope so... Sometimes when my brain goes to a 'high concept' place I worry some readers are put off by all the plot machinations. But for me, it's all about the scenario and how my characters find themselves in an unforeseen – sometimes unlikely – situation that results in them enjoying a kinky sexual encounter. That's what makes it so hot! I hope you agree 🙏
I'll keep things short this month and let you quickly get to the good bits. But as always, as well as my new release I have recommendations, freebies and, of course, a stunning example of the topless female form. Why change a winning formula, eh?
I'm so taken with this stunning pair of breasts that I don't have an alliterative introduction for them. So let's just marvel at the healing power of boobs and get on with things...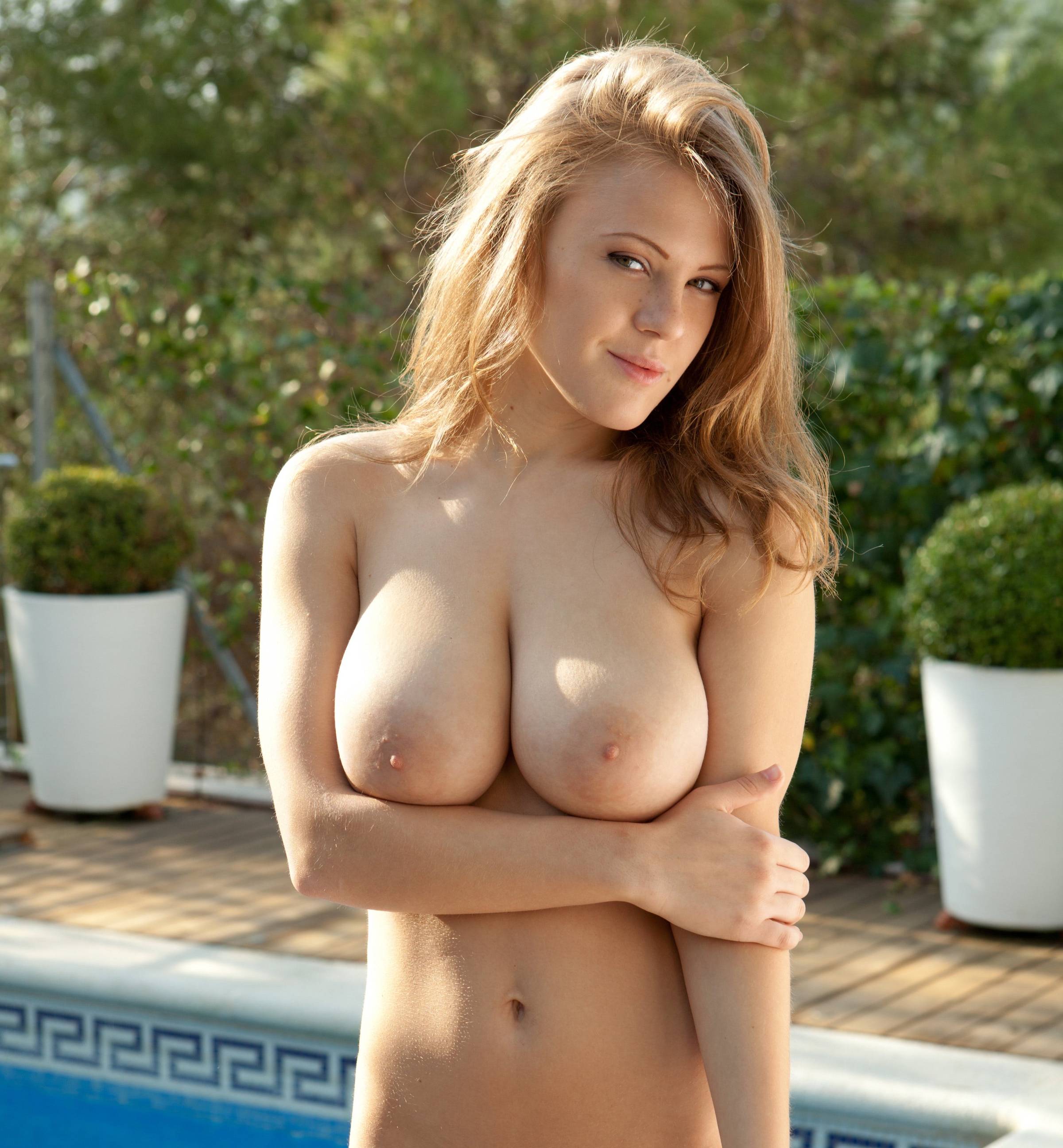 ---
Grab the latest Sexhibition...
Book 2 sees dogging turned into an art form!
What's the featured installation this time?
In this latest chapter, we see the results when our mischievous and resourceful modern artist turns a popular dogging site into the equivalent of a drive-in cinema – with the locals' usually furtive exploits now projected onto a huge screen!
Hang on... what's 'dogging'?
Ah yes - I sometimes forget that not all my Britishisms translate. Let's break out the UK urban dictionary:
'Dogging' typically refers to a sexual activity that involves sexual acts in a public place – usually in cars or outdoor locations, such as parks or parking lots – where those engaging allow others to watch them and may encourage viewers to join in.
That first chapter had an unusual structure...
Yes, I sometimes like to experiment with the format and I really enjoyed jumping between the perspectives of the journalist investigating the installations and the people who first encountered and took advantage of them. It also gives me the opportunity to revisit the same installation from a different viewpoint. So expect that approach to continue!
What does this journalist look like? You've been a bit coy...
It's always a tricky balancing act describing characters in erotica. On the one hand you want the reader to be able to paint a mental picture of the people having sex; on the other hand, you might want to let the reader's own preferences take over so that they can picture the type of body that turns them on. I made a conscious decision for this series to try both, so I've refrained from making specific remarks about Francesca's appearance but have more accurately described her interviewees. I wonder which approach you all prefer?
---
Featured title:
Massive Melons – a '4 for 1' bargain
What's this all about, then?
This is a collection of four of my older stories, brought together in one great value-for-money bundle. Four different fantasies totalling 65,000 words of pure filth. And if you're a fan of reading about the various ways a woman's curvy chest can be fondled, decorated or otherwise worshiped, then you're in luck: as the title suggests, the stories contained within are very much a boob-lover's jam!
What stories does it collect?
Can Buy Me Love – where a secret lottery winner uses his newfound bargaining power to call the bluffs of his sexy young work colleagues when they reveal how much cash it would take to persuade them to perform all manner of sexual favours.
Dear Sir... – where a buxom 18-year old schoolgirl develops a sordid crush on her substitute teacher and tempts him into performing some seriously unprofessional acts through the secret communications in her handwritten essays.
A New Facial Routine – where a university student gets self-gratifying revenge on his horrid housemate by convincing her that a fresh deposit of his ejaculate will soften her skin and firm up her breasts.
Accidental Swingers – where a young couple inadvertently discover the joys of partner-swapping when a cool older couple crash their make-or-break date and offer both of them the kind of sex they've always dreamed about but never been able to deliver for each other.
---
Check out some of my other titles
Have you read all my books yet? There's something to suit everyone. You can check out the whole library at books.hawklanderotica.com​
Here's a selection of my favourites...
From $2.99/£2.49 or FREE with Kindle Unlimited
---
Keep those reviews rolling in!
Thanks to everyone who took the time to leave a star rating or even a written review after my last plea to nudge the Amazon algorithm in my favour.
And to those who have purchased one of my titles on Amazon, enjoyed it and HAVEN'T left any kind of feedback... PLEASE consider doing so.
There's a reason people and companies are always bugging you for reviews... THEY REALLY HELP!!
---
Check out these other books...
Some spooky recommends this month!
As you'd imagine, there are some Halloween-themed titles in the mix for this month's suggested reads. There is also a collection of stories that will be free for those with a Kindle Unlimited account - so take a lucky dip and see if anything takes your fancy!
---
Give me free stuff!
Fine. You've been patient enough. Put up with all my gabbing. Politely ignored my pleas to buy something. So, just for you, here's the section where you get to read utter filth for no money whatsoever. Just remember the next time you have a little spare reading cash to think of poor old Jack slaving away at his next piece of literary smut and consider making a purchase! Until then... enjoy!!
And don't forget this bumper collection of freebie titles too. This one contains steamy romance as well as full-on erotica, so some familiar covers are mixing it up with some brand new books this month!
---
Until next time...
Thanks for continuing to subscribe and open my newsletter. If you ever want to send feedback to me directly you can send an email to jackhawkland@hawklanderotica.com
I'm also on Twitter (while it still exists...) @seasonwabbit
​Send me a tip if you can spare a couple of [insert local currency here] – think of all the stuff I give you for free and take pity on me 😂😂😂
Until next time... stay kinky x