Get ready for some Heat/Stroke
Heatstroke is obviously bad. But 'heat' followed by a 'stroke'? I think we can all agree that's a big ol' thumbs up – and essentially what my output is designed to instigate! 😆
This month I've got the penultimate chapter of Task Mistress ready to unleash in advance of the Grand Final releasing (hopefully) at the beginning of September! I've had such a blast writing this – I'm going to miss those foxy minxes once their challenge is over. Who knows, maybe I'll revisit them sometime?
I've also got a selection of recommendations and freebies, and I big up one of my older books that I think you'll enjoy if you haven't yet had the pleasure.
Scroll down past the stunning strumpet showing how stacked she is whilst sultrily sitting on the stairs for all the delights on offer...
---
Task Mistress #4 is now live!!
The girls hit the personals... with mixed results
OK, what's the challenge this time?
Alex tasks the girls with coming up with an irresistible ad in the personals section of a local hook-up web site. But she gives them a very strict word limit and won't allow them to post photos. Can they come up with something super-enticing that'll have horny men texting their availability? And what happens when Alex unexpectedly tells the girls they'll have to make good on their promises!?
Remind me what this series is all about
It's inspired by the British TV show Taskmaster (a.k.a. the best comedy panel show on telly) and sees three fruity friends take part in a series of challenges that test their seductive powers and their sexual prowess.
Another Scarlett Johansson reference, I see...
Yeah, this isn't the first story I've written where ScaJo forms part of the narrative (see also Uncanny Ecstasy where a shape-shifter takes on her form to create a celebrity porn vid). What can I say? I'm a fan...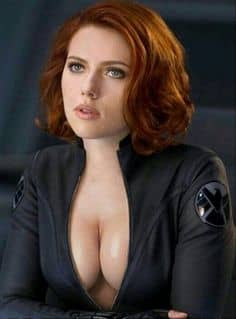 Tell me a secret about it...
Jess is based on a girl I knew at University who was just as free-spirited and sexually open as her namesake in these stories. She had absolutely no shame but was also incredibly open and unapologetic about it. I really admired (as well as lusted after) her – she refused to be slut-shamed and just wanted to experiment and have fun! One day I'll tell you about the time she took pity on my building sexual frustration...
Order one or more of the series by clicking below!
---
Under the Spotlight:
The Fantasy List
Every once in a while I like to big up one of my older books that newer subscribers might have missed, and this month I'm featuring one of the first pieces of erotica I ever wrote: a super-sexy age-gap saga covering a multitude of fantasies!
What's it about?
James and his pretty young French teacher have an over-familiar rapport with each other – but even she nearly passes out when he asks for some sordid incentive to help him get through his final exams. He suggests that the higher the grade he gets the dirtier the sexual favour she bestow. He knows it's unlikely she'll ever follow through – but even the faint possibility gives this 18-year-old lad every reason to work his socks off. And when he over-performs... well, let's say it's not just his socks that come off.
How does that premise fill a 80,000 word novel?
It doesn't – that's just the first chapter! Because once this couple realises they have found a randy partner-in-crime who can help them fulfil their kinkiest desires, a very naughty list is written. A wish list that both of them make every effort to bring to life for their eager ally.
What kinks does it cover?
Every chapter covers a different fantasy, so you get LOTS of variety in this one: teacher/student, strip club sex, FF, MFF, MFFF, voyeurism, casting couch, massage, bukkake, dubcon roleplay. And given it follows the adventures of a student and his old French teacher, there's age-gap throughout!
Tell us something secret about it...
Well, it's not so much a secret but this started as one of my first short stories on the Literotica website where I wrote under the pseudonym of 'wabbit-season' (which explains my Twitter handle). It was originally called 'The Incentive List' and was really just meant to scratch an itch – a fantasy I had long held about my own French teacher back in the day. But the positive response I got from the community – and the fact that I really fell in love with the couple at the heart of the adventure – gave me the confidence to write more stories and explore more fantasies. By the time I finished the eighth chapter, I realised I had an erotic novel on my hands!
Order your copy by clicking below!
---
Read 'em and seep...
Look, I'm not proud of that header, but it made me laugh as I wrote it so I'll be damned if I'm going to change it! Besides, that's what usually happens when people read my works! It's a natural response!!
From $2.99/£2.49 or FREE with Kindle Unlimited
For the full library, visit books.hawklanderotica.com​
---
Too Hot for Amazon!!
Taboo tales over at Smashwords
A woman with a medical condition that gives her an insatiable sexual appetite begs her half-brother for some relief. And the discovery that his busty sisters aren't actually blood relations opens up a whole new avenue of possibilities for one lucky young man...
---
Check out these other authors...
Some recommendations for you!
A variety of kinks from some fellow smut pedlars this month, and a lovely collection on titles available on Kindle Unlimited for free - some of which may have passed you by!
---
Show me the freebies!
This month I've got a triple taster of collections! These promos always contain a gem or two that you may not have sampled, so scroll through each one to find something that catches your fancy – ALL FOR FREE!
Please note: Free Books For Summer also contains some non-erotica titles - but there is also a decent selection of smut in there!
---
That's all folks!
Another pound/dollar-priced bargain to come later this month together with your free 'friends link' to my latest naughty effort on Medium - and news about a forthcoming collection of short stories!
Remember, you can send me a tip if you like what I do and want to show your appreciation. Every little helps!!
Until next time... stay kinky x