Greetings to my smut connoisseurs
Welcome all - loyal mainstays and new subscribers alike!
A BUMPER issue of the newsletter this month, so I hope you don't get scrolling fatigue...
As promised, I've got the first in a new series of adventures for you this month. Inspired by the popular British TV show Taskmaster, this was a blast to write and I'm already deep into the second book! I can't wait for you all to dip in...
And while I usually restrict any sales to the middle of the month, by virtue of taking part in my author-pal Hank's wonderful promotion, you've also got an amazing bargain for Sex O'Clock News if you haven't yet had the pleasure.
All that and my usual selection of recommendations and freebies are waiting for you below. Just scroll down past the photo of the busty brunette with her baps out kicking back with a book for all the details...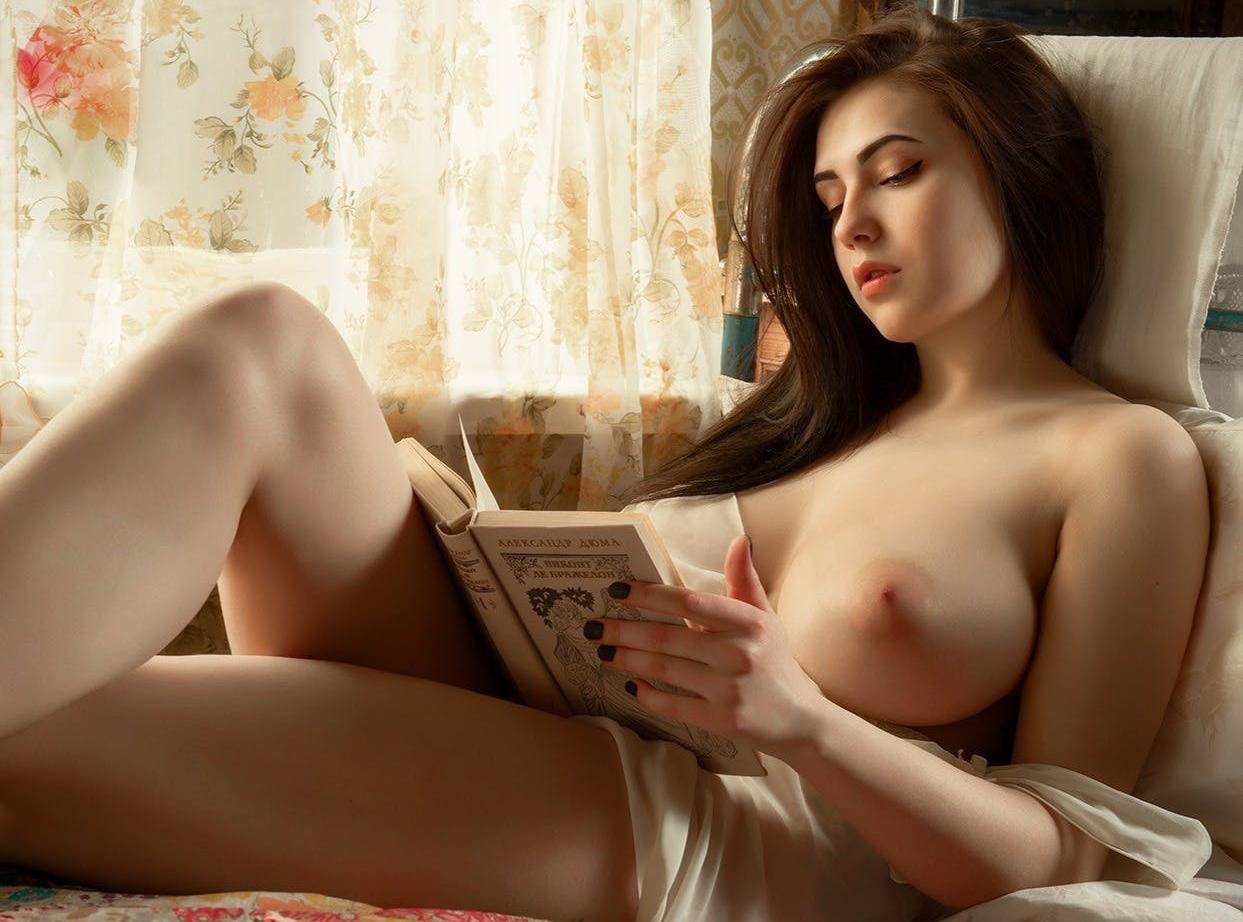 ---
Exclusive NSFW cover reveal for subscribers
---
What's it about?
Four sexually-adventurous friends are gathering to celebrate the upcoming marriage of one of their number. And head bridesmaid Alexis – taking inspiration from their favourite TV show – has come up with a series of tasks for them to complete during their stay at a luxury hotel. Each one is as filthy and sordid as the last, as they're challenged to compete against each other in all manner of outrageously sexy ways...
What sexual scenarios does it cover?
Each book will feature a different task that will skew towards a particular kink, so while this one focuses on 'self-love' (with a bit of exhibitionism, phone sex and girl-on-girl thrown in) future chapters will cover all manner of scenarios, including age-gap, oral, and group sex...
What's this TV show it's inspired by?
That'll be Taskmaster (AKA: the best show on telly). I don't directly namecheck it in the story – or some of its more unique elements – because I'm an indy erotica author without access to a fleet of lawyers to handle any cease and desist order! But if you're a fan of the show you'll definitely spot multiple references!
That cover looks WAY too saucy for Amazon!
Well spotted! Yes, Amazon get a real bee in their bonnet about their cover stars having even a bra strap off the shoulder, let alone bare breasts! But you guys aren't Amazon, so I've created this NSFW cover featuring representations of the three main characters with their natural assets fully revealed... especially for you!
(Obviously, if you click through to the book on Amazon, there will be some subtle changes to the artwork 😂)
---
Some of the best erotica authors have collaborated on this...
I know these promos are ten-a-penny on newsletters like mine but this one is particularly special as it's a long-planned selection featuring titles from a community of erotica authors I'm a part of. So the chances of you finding a dud in there are pretty slim. The irrepressible Hank Dolworth is the smut-peddler responsible for organising this, so give him a follow and check out his works!
And as for the title of mine that's featuring...
---
For a limited time, get this erotic thriller for next to nothing
Imagine that the sexy presenter who you watch every week on TV - the one you might have fantasised about in the past – is suddenly compelled to do everything you demand on live television. Take their clothes off... Play with themselves... Use a sex toy... Bring a co-presenter to climax...
One perverted soul goes out of his way to make it happen. And the results are eye-popping! Find out how for a super-low price - but only for a few days!!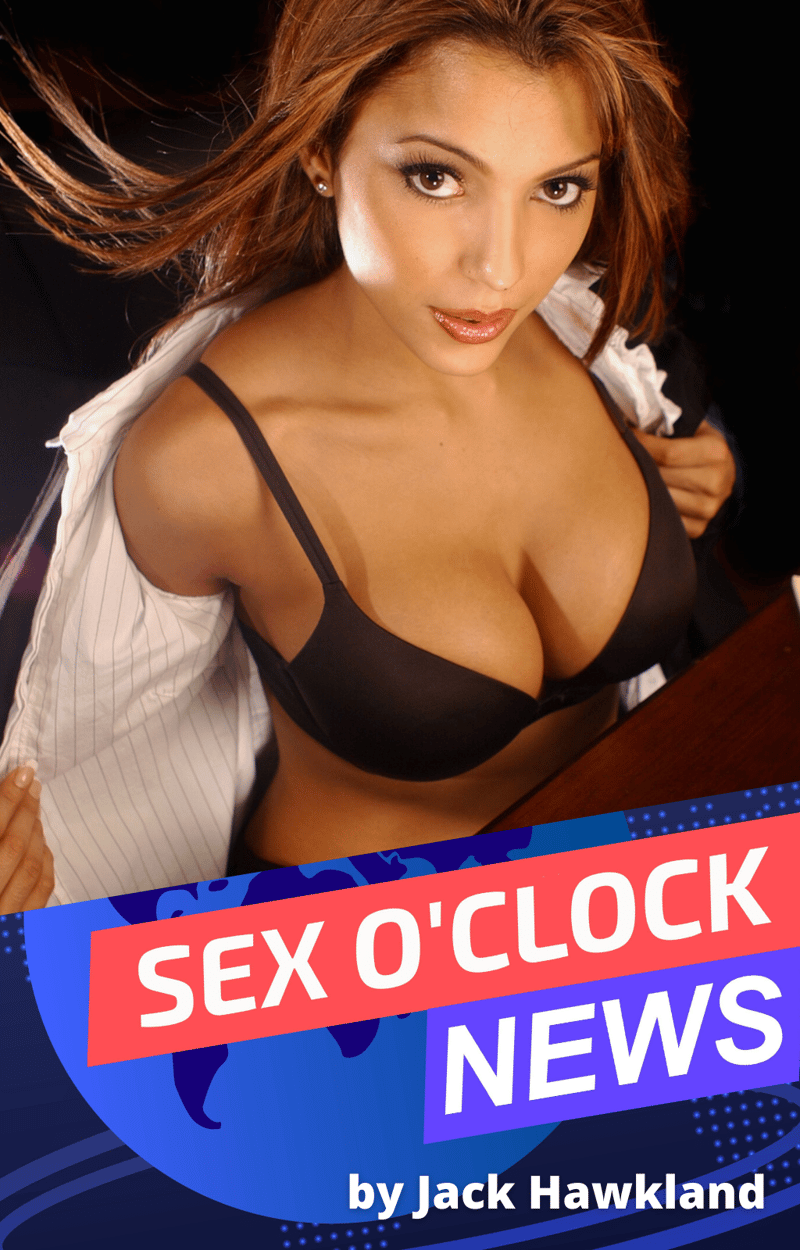 ---
My other novels and novellas
From $2.99/£2.79 or FREE with Kindle Unlimited
Something to suit all tastes (and fantasies!)
---
Too Hot for Amazon!!
Taboo tales over at Smashwords
A woman with a medical condition that gives her an insatiable sexual appetite stays with her happy-to-accommodate half-brother. And the revelation on his 18th birthday that a shy boy was accidentally swapped at birth pays unexpected dividends when his 'not technically related' sisters try to cheer him up...
​
---
Featured recommendation
Billionaire boss and curvy secretary get kinky
There's a reason this particular scenario is so popular – it taps into something that both men and women seem to get off on. And Daizy is a master (or should that be 'mistress'?) of the genre. Nathan is a man with unlimited wealth and a very dirty mind, looking for a free-spirited assistant to indulge his every whim. Lucinda is an open-minded young woman with designs on her rich boss and a super-amenable attitude to his sexual requests. You can probably guess how it goes form there...
---
And some other books to get your pulse racing...
A boyfriend for hire becomes something a little more intimate, and a well-hung geek gets kinky revenge on an old classmate...
Plus... a smutty KU collection
Check out this promo and see if there are some titles that might have escaped your attention in the past...
---
Show me the freebies!
Two titles that occupy opposite ends of the Sub-Dom scale this month! On the one hand there's an Easter-related tale of Catholic guilt and sexual relinquishment. Then there's the harder-edged exploits of the lingerie model who can't help but get herself caught up in her neighbours' dark sex rituals.
And there's also some free stuff from some newer kids on the erotica block... Subscribe to their newsletters, check out their stories, and you may happen upon your new favourite author (after me, of course!).
​
---
That's all folks!
Yet another bargain to come later this month together with your usual 'friends link' to my latest smutty short on Medium. I really do spoil you!
Until then... stay kinky x