Hey everyone! Fancy some smut?
Of course you do. Why would you indulge my twice-monthly ramblings otherwise? And don't worry, I have plenty of sizzling prose for you to get frisky over...
Firstly, thanks for embracing Task Mistress. The first book in the series seems to have gone down well – just like the main character! Check out the first review I got for it below (thanks JD!).
The second instalment should be ready for the beginning of next month. For those (like Jessica) who were hoping "for more cock" you can rest assured that there's a lot more in the next part. In fact, let me give you a subscriber heads-up and tell you that the next task involves the girls trying to tempt some older men into intimate acts... BIGGEST AGE GAP WINS!!
You can pre-order it here.
And if you're after a bargain then I have a super-tempting offer for you below given it features one of my novel-length offerings!
​Uncanny Ecstasy is a proper 75,000-word epic that you can buy for only a dollar or pound if you're in the US or UK. Given the number of wild and exotic sex scenes it features, you're not going to get much better bang for your buck than that!
Scroll down past the picture of the pretty pixie with the perfectly pert breast bursting out of her blouse for all the deets...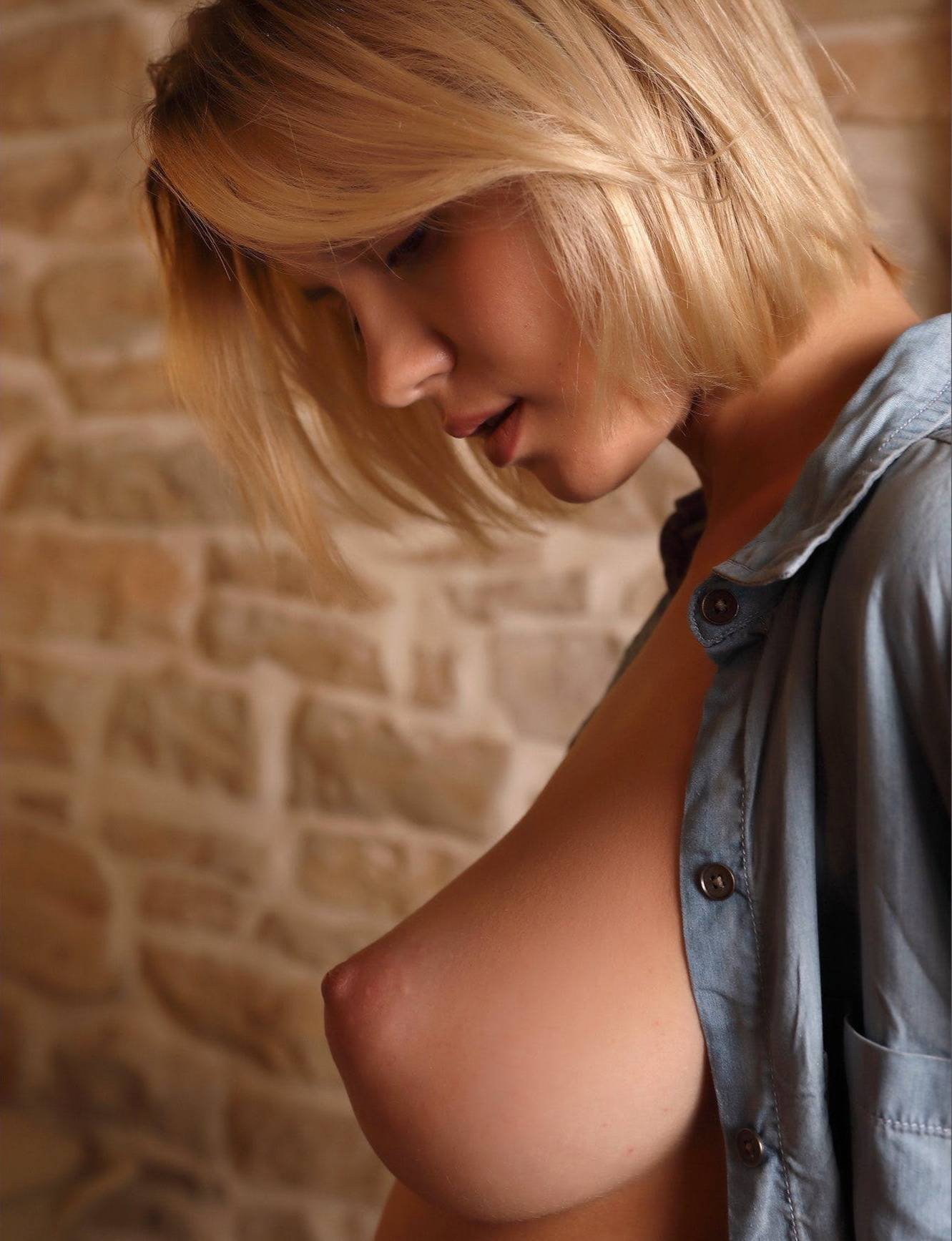 ---
Uncanny Ecstasy is only 0.99!!
But just for a limited time, so grab it quick!
I'll forego my usual hard sell and leave it to another review I got on Amazon that sums this story up:
"I've never read a book written by Jack Hawkland before, so this is a first for me. His writing style was quite enjoyable to me. This is a work of fantasy erotica that has a cast of intriguing characters. I believe the author did an excellent job developing the abilities of each of the characters. The singular nature of the characters' skills contributed to the formation of their own identities. I don't want to give anything away since I believe that it is more fun for you to discover the talents on your own rather than having them spoiled for you. The sexual encounters are written really skilfully and cover a wide range of styles. If you are seeking an engaging fantasy erotica, you should give this book a try since it is a delightful book to read and will keep you excited while you do so."
---
Your free medium story
A teasing temptress gives him permission to wake her up in a very saucy way...
My most popular stories seem to feature shy and inexperienced young men getting to indulge their building sexual frustrations after meeting filthy, open-minded women (with big boobs).
Well who am I to buck a trend? My latest example of this particular kink is yours for free via this exclusive friends link.
---
A bumper collection of KU erotica
If you have Kindle Unlimited then dive in!!
And even if you don't, this is still a great bundle of cool erotic books that you might want to purchase. And yes, you'll no doubt spot some of mine in there... 😊
---
Pick a fantasy...
My writing features situations and scenarios to suit all proclivities. If there's something below that you haven't yet tried, it only costs the equivalent of a decent coffee to get yourself hot under the collar!
---
---
Every little helps
If you can spare the change, even a few pounds, dollars or rupees makes a big difference to my situation and ensures I can keep writing smut for at least another month. It's not obligatory but thanks in advance to anyone who contributes to this project...
---
Until next time...
The second chapter of Task Mistress is just around the corner and I'll have news of a new collection that's coming soon.
Until then... stay kinky x