It's aural sex time!
I'll have to stop calling these mid-month newsletters "bonuses" if they become as regular (and long!) as I think they're going to, but any-hoo...
That's what this newsletter is mainly about... but I've also got a new Medium story with exclusive access just for you, and a featured recommendation... so don't tell me I never spoil you.
Scroll past the reclining naked babe for all the goodies!
---
New audiobook is live!
Let's be honest: erotic stories are MADE for audio. Isn't it nicer when your hands are free to explore your body whilst a human being articulates the filth?
So I've taken the plunge and my first production takes 'Not a Sexual Service' and gives it the Audible treatment. Subscribers will be familiar with the story - it was given to you free when you signed up, after all – but trust me when I say the spoken version offers so much more.
And if you thought me giving away a 20k word novella as a freebie was generous (it was, wasn't it?) then throwing a few coins my way by investing in the audio version would be a lovely way for you to say 'thank you'. No pressure though...
And if you're not an Audible member then now might be a good time to sign up. You get a whole month free so you can always unsubscribe if the full subscription is too steep (and think of all the smut you can get through in that time!) and – full disclosure – you'd be helping me out too with a referral bonus.
US sign-ups should go here.
UK sign-ups should head here.
Here's a quick sample to whet your appetite...
---
Meet the narrator
Who's the naughty lady whispering filth in your ear?
Francesca Peregrine

My stories have a distinctly British sensibility so it was really important to find a fellow Brit who was both an excellent narrator and didn't mind describing explicit scenes of sucking, fucking and cumming. Frankie fits the bill perfectly! I'm thrilled she took this on...
After we completed production, I asked if she would mind answering some questions for this newsletter and she was delightfully game.
So, narrating erotica… How'd that happen?
"Erotica was actually my first ever narration gig! When I was first starting out I just auditioned for every book I could find, regardless of genre – the first one I got selected for was a short story about a sapphic sex robot. I had SO much fun with it, the author loved it and immediately asked me to narrate some more of her work, and now here I am! I do also narrate other genres under a different name, mostly fantasy. I love it all, but I think erotica might be my favourite."
What are differences when narrating smut vs. less sinful stories?
"It can be a lot more physically demanding! People don't often think of narration as a difficult job, but anyone who's ever been a teacher knows how tiring it is to talk out loud for a long period of time. The aim with good narration is to make the listener feel that the story is being played out like a movie inside their head. That takes a lot of energy and focus, particularly during intense scenes, and because erotic stories tend to have extended scenes with a high level of intensity, that can get pretty knackering. You've also got to make sure you're getting the tone right - some authors are looking for a more low-key reading, others want you to really lean hard into the performance. That's a tricky line to walk while you're immersed in sauciness!"
Do you ever get turned on narrating the steamier scenes?
"Oh, absolutely! It's definitely one of the perks of the job that I get to sit in a vocal booth getting myself good and flustered for several hours a day… It also helps me to bring the right energy and intensity to my performance. There has been the odd time when it's got a bit much, though - not quite requiring a cold shower, but definitely a breather and a tea break!"
Tell me something you really liked about 'Not A Sexual Service'
"I LOVED the slow build and the level of characterisation! Even though the details of Gary and Teddy's lives are quite lightly sketched, they still both manage to be real and sympathetic characters rather than just sexy puppets to be mashed together like Barbie and Ken dolls. I love a bit of character complexity with my smut, I find it makes the intimate scenes that much more engaging. Teddy has immediately worked her way into my list of favourite characters to perform, too - I based her vocal characterisation partly on a Bulgarian friend of mine who has a really cute, sweet voice. I was sorry to say goodbye to her by the end!"
Why should my readers download the audiobook version if they've already read it?
"Hearing a book, even a familiar book, performed aloud adds so much extra dimension to a story - whenever I listen to an audiobook I find myself noticing details and nuances that just passed me by in the written version. Particularly with erotica, there's something about hearing a smooth voice actually saying the filthy things directly into your ear that can create a much more intense experience than just seeing them on the page! Also, this way you can enjoy it sneakily on the bus without worrying about whether the nice old lady sitting behind you can read it over your shoulder."
Where can people find you or hire you?
"Follow me on
Twitter
or get in touch via email at hello@francescaperegrine.com. I'd love to hear from you!"
Anything else you want to add?
"I've had a blast with this story, it's been so lovely working with you! To your readers: if you enjoy listening to this story as much as I enjoyed narrating it (and I hope you do!), please consider leaving a review - it always gives me a lovely warm glow when someone specifically mentions liking the narration. Also, maybe go book a massage? Happy endings aside, this story has convinced me that we should all be getting more therapeutic massages. Treat yourself! I know I'm going to…"
---
Hot new Medium Story
How about a naughty schoolgirl story? She's 18, stunning, and wants to 'thank' her teacher for getting her through her exams. How can she possibly reward him? (Clue: cock-sucking)
I've provided 'friends links' to get you behind the paywall, so please don't share it with anyone else... just a special exclusive treat for you guys! Check it out here.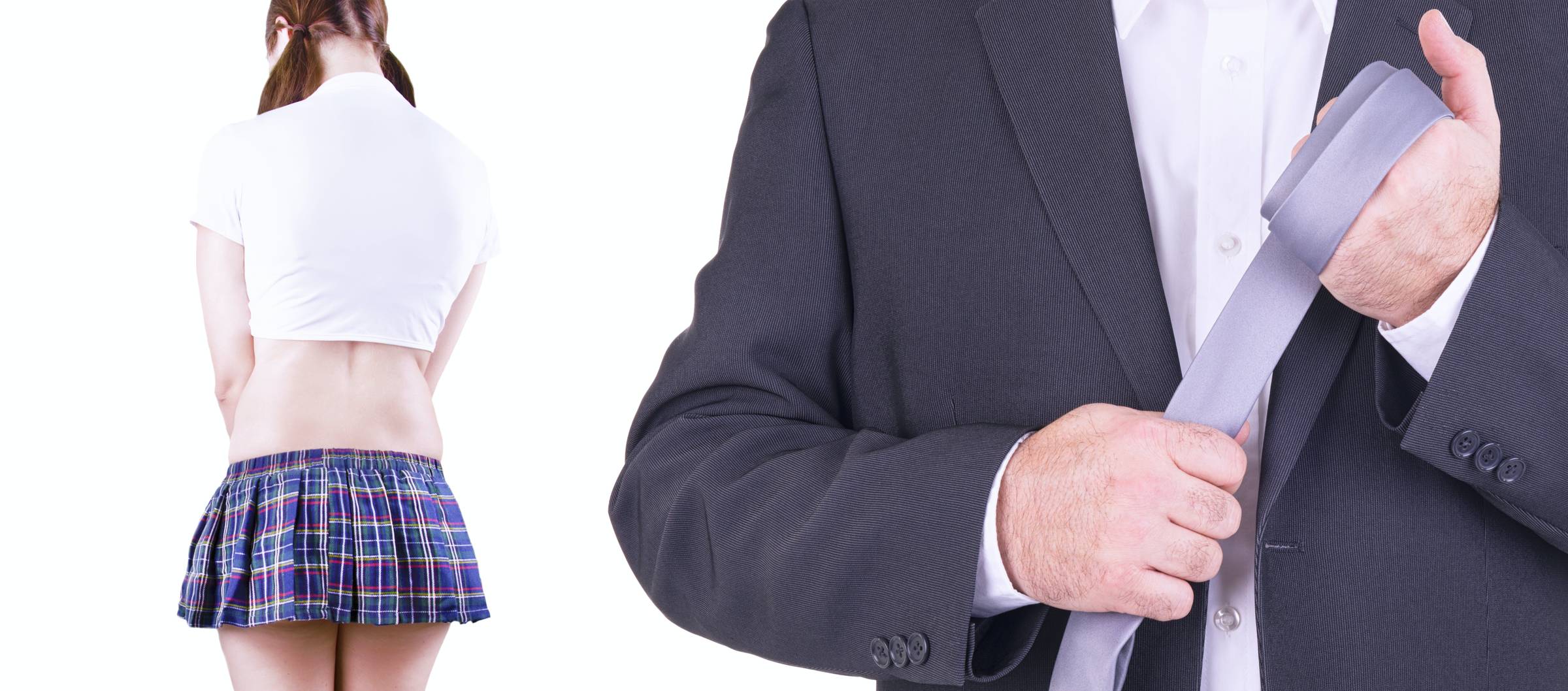 ---
Featured recommendation
Stacy knocks it out of the park with this collection of nine erotic shorts covering a range of scenarios and fantasies. You've got hot bikers, insatiable cougars, salacious skinny dipping, raunchy road trips, climax-inducing camping, wet-clothed lust, and a whole lot more.
You're bound to find something that gives you a tingle, so give it a shot!
---
My novels and novellas
Starting from $2.99/£2.49 (most free with Kindle Unlimited) check out my growing library of erotica. It represents a variety of fantasies, scenarios and heat levels. Something for everyone!
​
---
Too Hot for Amazon™️
If you want to read my stories about inexperienced siblings indulging in semi- and pseudo-incestuous shenanigans, then you'll need to head over to Smashwords...
​
---
These free promos are still active!
They were featured in my previous newsletter at the start of the month, but if you didn't get around to checking them out there's still loads of free stuff to sample!
---
See you next time!
I'll be releasing the first volume in my trashy new series (in the best sense of the word) at the start of July, and I'll have all the details in my next newsletter.
Until then... stay kinky x